THE WORLD
By Jessica Ravitz, CNN
(CNN) – A Utah woman unwittingly started a grassroots campaign when an e-mail she sent to her five children and a handful of friends urging a day of prayer and fasting for Mitt Romney started making the Mormon rounds.
Mona Williams, a Price, Utah, member of The Church of Jesus Christ of Latter-day Saints, wrote last Sunday evening to tell people closest to her how frustrated she is with the state of the country.
"A lot of my frustration is because I feel I don't know what to do to really make a change. Well, this time I do," she wrote. "I am asking you to join me and my family on Sunday Sept. 30 by fasting and praying for Mitt Romney. That he will be blessed in the debates," the first of which is next Wednesday.
"I know that seems like such a small thing, but I believe 'from small things, great things can come about,'" she continued. "I know that fasting and praying brings about miracles."
The message that was intended for a group of about 10 people has since cropped up in Mormon inboxes around the country, including in Colorado, California and Nevada, BuzzFeed reported.
The attention that has followed has left Williams both floored and uncomfortable. When she was contacted by CNN affiliate KTVX on Wednesday, she said, "You could have pushed me over with a feather."
"Can we just pretend this didn't happen," she asked with a laugh when CNN reached her Thursday night. She spoke to fears about those who dismiss people of faith, or take what she and others consider sacred and make it ugly.
"I'm simply a woman with faith," she told CNN. "I am just a woman who believes that God loves this country and his hand is in whatever happens."
The shaping of a candidate: A look at Mitt Romney's faith journey
It's common for faithful Mormons to fast for a day each month while offering prayers for a particular purpose.
And for Williams, who works as an aide to special needs kids, it's prayers – not money – that she has to give to her candidate of choice.
But she also sees that she has struck a chord with those who are like her.
"We're very silent. We're not very in your face. I'm not going to go stand up and march … And I'm not going to chew on someone's backside," Williams said. "But I can use my faith. It's a very personal, passionate thing."
The e-mail was not sanctioned or cleared by Mormon church officials. In fact, the church "is strictly politically neutral and does not endorse political candidates," LDS Church spokesman Michael Purdy told CNN in a written statement.
Explain it to me: Mormonism | Video: Mormonism defined
The Student Review, a student-run paper at LDS Church-owned Brigham Young University posted Williams' message – or at least a version of her message that was forwarded - online, and the responses reveal a community rich with a variety of perspectives.
"I cannot tell you how scared I am for the future of our country," wrote an unnamed student who is heading toward graduation. "What I do know is that Mitt Romney is a worthy priesthood-holding leader who has the potential to do a lot of good for our country. I know the Lord takes worthy men and makes them qualified for miraculous experiences."
While another student answered that Romney's name should be added to the "Temple Prayer List," others fired back, calling such rhetoric "completely ridiculous" and "embarrassing."
With or without Romney, D.C. a surprising Mormon stronghold
"You assume that if we fast then God will bless Mitt Romney to win," wrote Ryan. "Who are you to say that it's God's will that Mitt Romney wins? I've been an active member my entire life and I can't support Mitt Romney with a good conscience. Just because he is a member of our church does not mean all of his policies are correct or even moral."
Added Jay: "The Lord DOES care about who leads our country, He just doesn't care what party they are from. Only we look at party, whereas the Lord looks on the heart."
It's precisely with her heart that Williams will fast and pray this Sunday, because that, she said, is what she can do.
"Whatever happens in this country," she says, "at least I've done my part."
---
My Faith: Hell is for real and Jesus is the only way out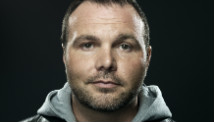 Editor's Note: Mark Driscoll is founding pastor of Mars Hill Church in Seattle.
By Mark Driscoll, Special to CNN
As a pastor, my job is to tell the truth. Your job is to make a decision.
When controversies over biblical doctrines arise, it's a humbling opportunity to answer questions about what the Bible teaches without getting into name-calling and mudslinging. Near the very top of the controversial doctrines is hell.
What happens when we die?
Human beings were created by God with both a physical body and a spiritual soul. When someone dies, their body goes into the grave and their spirit goes into an afterlife to face judgment.
But death is not normal or natural—it's an enemy and the consequence of sin.
Think of it in this way: God is the source of life. When we choose to live independently of God and rebelliously against God it is akin to unplugging something from its power source. It begins to lose power until it eventually dies.
The Bible is clear that one day there will be a bodily resurrection for everyone, to either eternal salvation in heaven or eternal condemnation in hell.
Christians believe a person's eternal status depends on their relationship with Jesus and that "God so loved the world, that he gave his only Son, that whoever believes in him should not perish but have eternal life."
Our lives are shaped by the reality that "whoever believes in the Son has eternal life; whoever does not obey the Son shall not see life, but the wrath of God remains on him."
What does Jesus say about hell?
Jesus was emphatically clear on the subject of hell. He alone has risen from death and knows what awaits us on the other side of this life. A day of judgment is coming when all of us — even you — will rise from our graves and stand before him for eternal sentencing to either worshiping in his kingdom or suffering in his hell.
The Bible could not be clearer: "If anyone's name was not found written in the book of life, he was thrown into the lake of fire."
These are not just obscure Bible verses. In fact, Jesus talks about hell more than anyone else in Scripture. Amazingly, 13% of his sayings are about hell and judgment, and more than half of his parables relate to the eternal judgment of sinners.
Keep in mind that Jesus' words come in the context of the rest of Scripture, which says that God "desires all people to be saved and to come to the knowledge of the truth." Furthermore, he "is patient toward you, not wishing that any should perish, but that all should reach repentance."
God is far more loving, kind and patient with his enemies than we are with our enemies.
What does the rest of the Bible say about hell?
The Bible gives us many descriptions of hell including (1) fire; (2) darkness; (3) punishment; (4) exclusion from God's presence; (5) restlessness; (6) second death; and (7) weeping and gnashing of teeth in agony.
A common misperception of Satan is that he's in a red suit, holding a pitchfork at the gates of hell. But Satan will not[j1] reign there. Hell is a place of punishment that God prepared for the devil and his angels, and it's where those who live apart from God will, according to Revelation:
. . . drink the wine of God's wrath, poured full strength into the cup of his anger, and he will be tormented with fire and sulfur in the presence of the holy angels and in the presence of the Lamb [Jesus Christ]. And the smoke of their torment goes up forever and ever, and they have no rest, day or night.
At the end of the age, the devil will be "thrown into the lake of fire and sulfur where the beast and the false prophet were, and they will be tormented day and night forever and ever."
Hell will be ruled over by Jesus, and everyone present — humans and demons and Satan alike — will be tormented there continually in perfect justice.
Jesus says, "Depart from me, you cursed, into the eternal fire prepared for the devil and his angels. ... And these will go away into eternal punishment."
Is there a second chance after death?
The Bible is clear that we die once and are then judged without any second chance at salvation. As one clear example, Hebrews 9:27 says, "It is appointed for man to die once, and after that comes judgment."
We live. We die. We face judgment. Period.
How long does the punishment last?
Some argue that the punishment of sinners is not eternal, a view called annihilationism. This means that after someone dies apart from Jesus, they suffer for a while and then simply cease to exist.
Annihilationism is simply not what the Bible teaches. Daniel 12:2 says, "And many of those who sleep in the dust of the earth shall awake, some to everlasting life, and some to shame and everlasting contempt." Jesus speaks of those who "will go away into eternal punishment, but the righteous into eternal life."
Grammatically, there is no difference here between the length of time mentioned for "life" and that for "punishment"; rather, there is simply eternal life and eternal death.
Am I going to hell?
The good news is that the closing verses of the Bible say, "Come!" Everyone is invited to receive the free gift of God's saving grace in Jesus. Jesus is God become a man to reconcile mankind to God.
He lived the sinless life we have not lived, died a substitutionary death on the cross for our sins. He endured our wrath, rose to conquer our enemies of sin and death, and ascended to heaven where he is ruling as Lord over all today. He did this all in love.
The stark reality is this: either Jesus suffered for your sins to rescue you from hell, or you will suffer for your sins in hell. These are the only two options and you have an eternal decision to make.
My hope and prayer is that you would become a Christian.
Have you confessed your sins to Jesus Christ, seeking forgiveness and salvation?
If not, you are hellbound, and there is no clever scholar who will be of any help when you stand before Jesus Christ for judgment. You're not required to like hell as much as you need to believe in it, turn from your sin, trust in Jesus, and be saved from an eternal death into an eternal life.
The opinions expressed in this commentary are solely those of Mark Driscoll.
---

THE MISSION FIELD


Spot light

Evangelist Ella Williams
This extra ordinary woman has take the challenge of the Mission Field in Swaziland, Africa one of the poorest nation on the planet.

Evangelist Williams is the eighth of nine children born to Mrs. Sadie Johnson and the late Whit A. Johnson. She attended elementary through high school in Camden, SC. Upon graduation she moved to Stamford, CT for most of her adult life.
After several years of northern life, in1986 she decided to move back to South Carolina, not knowing that the Lord was preparing her spiritual journey and establishing a deep relationship with him. She accepted Jesus, the Christ as her Lord and Savior in 1987.
Her education background includes Merrill Business School – Stamford, CT; Spartanburg Community College, Converse College, Rutledge Jr. College, and is now studying at Capella University on-line majoring in Psychology. She has also attended the Spartanburg extension of ITC-Atlanta, Georgia and received a certificate in Theology.
Evangelist Williams was licensed to preach the Gospel in 2001 at First Baptist Church of Fairforest under the leadership of Pastor W. I. Jenkins. Under the guidance of the Holy Spirit, she joined Mt. Moriah Baptist Church to continue the pursuit of her calling in Foreign Missions under the leadership of Dr. Benjamin D. Snoddy. Focusing on her calling, she has travelled to Monrovia, Liberia -West Africa; Johannesburg/Soweto, South Africa; and Malawi -Southeast Africa; and Roatan, Honduras – Central America where God has allowed her to preach the Gospel to many people, most importantly the gospel has drawn many to receive Christ as their Lord and Savior. She has also had the opportunity to visit the very remote area of South Africa's Wild Coast. She continues to embrace the Great Commission (Matthew 28:18-20) and Great Commandment (Matthew 22:36) with a sincere question of "Who is the greatest among you"?
Evangelist Williams was ordained on January 29, 2012 by the Mt. Moriah Baptist Church through The Spartanburg County Baptist Association and commissioned as a foreign missionary by So Send I You Global Ministries – New York under the direction of Dr. J. Albert Bush. In God's own time, she will be deployed to Africa to labor in the vineyard all for the Cause of Christ. Evangelist Williams is the first woman to be ordained at Mt. Moriah Baptist Church and is the first African American female to be commissioned as a foreign missionary in Spartanburg County.
Minister Williams is the mother of a daughter, Davice Marcelle McBride, and grandmother to Destiny Theirse, Jonathan Theirse, and Andrea Nash.